Task Workflow
How efficient is your task workflow and how can automation help?
Manual task workflows can significantly impact business operations of all types and sizes.
---
Manual work – paper forms, emails, meeting scheduling, and room bookings – can slow down operations. These tasks take too long and use resources better deployed for more critical, revenue-generating work. You may feel a long way from operational excellence.
The challenge is that too many organizations rely on manual tasks as part of workflows. The results can be significantly problematic. They can introduce more errors into processes and make it difficult for work to flow at peak efficiency.
Fortunately, AI and workflow automation tools can revolutionize how organizations operate. By redefining management workflow, improving task management, and rethinking manual work, businesses can generate more profits and change how work is done.
The Challenges of Manual Workflows
For decades, businesses have relied on manual task workflow. It's work that has been a core part of multiple job types – from administrative assistants to entry-level team members to interns. However, even more, senior staff can be stuck doing manual work, such as completing web forms and complex Excel spreadsheet manipulations to gather and analyze data.
The challenges of manual work can be compounded for organizations that use multiple business systems. If there are no excellent integrations among those systems, manual work may be necessary to move data from one system to another.
Here are some of the significant challenges related to manual tasks:
Lower Productivity. Even simple tasks, such as copying columns and rows from one spreadsheet to another, waste time when compounded. Work slows down, and processes take longer.
Wasted Time. Employees who spend time entering information from paper forms or copying information waste valuable time. Automation can handle these tasks faster, resulting in more time for critical work.
Increased Labor Costs. The expenses related to manual tasks are considerable. You need to pay staff to do these tasks. The benefits, space, and materials are also necessary to support these workers.
More Burnout. When employees are forced to do repetitive, often mindless tasks hourly and day after day, there is a price to pay. These workers are more likely to be burned out and tired by the monotony and boredom that ensues. Despite the simplicity of these tasks, they can cause workers to burn out and leave the company.
More Risk. Today, mistakes can have significant consequences. With more manual work comes an increased risk of errors and mistakes. Sometimes, these mistakes can have essential issues with customers, regulators, and finances. Automating these tasks helps reduce risk significantly.
Stalled Approval Processes. Manual processes can slow down workflows when you rely on staff members to approve or reject work. Manual work requires more oversight which can be reduced or eliminated with automated task management.
Negative Employee Culture. The impact can be problematic when your employees see the waste, repetition, and mistakes that manual tasks can engender. Employees who do not see their employers take advantage of automation opportunities can grow frustrated and disengaged from their work and colleagues.
Poor Visibility. With different employees taking on manual tasks, you'll have poor visibility into process issues. Without consistent completion of tasks, it can be more challenging to identify and correct problems.
Task Automation to Reimagine Workflow
Task automation is a way to address problems with manual tasks. By rethinking your workflow, organizations can create workflows that dramatically change how work is done.
Task automation uses software to create processes that reduce the manual completion of simple tasks. In some cases, task automation can reimagine a series of complex tasks. In all cases, workflow automation makes your processes more efficient and your employees more productive.
Task workflow automation has considerable benefits for your organization, including:
Fewer errors
Reduced manual handling of materials
Better regulatory compliance
Improved process visibility
Enhanced employee satisfaction and engagement
Continual process improvement
Improved workload management
Reduced approval process delays
With a careful examination of your existing tasks, you can quickly identify opportunities to automate and accelerate. Breaking down processes into tasks and contingencies lets you rethink workflows and identify better ways to get work done.
The Integrify Solution
Integrify is a world leader in automating tasks. Integrify helps teams break down processes and assess each task, identifying ways to automate. After building the automation and streamlining processes, Integrify allows businesses adapt and deploy new solutions and evaluate, train, and assess.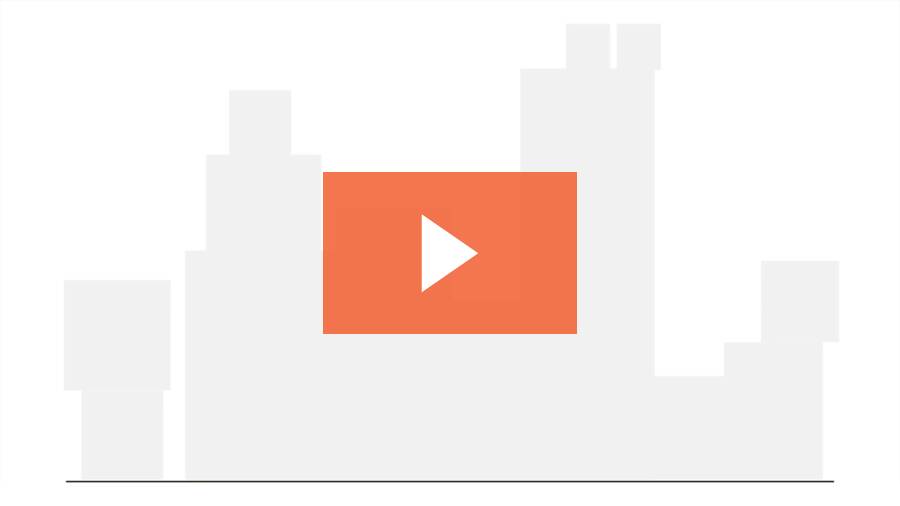 Integrify uses drag-and-drop tools to simplify automation. It helps organizations simplify form completion and recording, email notifications, approval processes, data insertions or extractions, and other essential tasks.
With Integrify, workflow reimagination is a low-code solution, meaning your team can build new process-based applications that don't require developers to build or deploy.
This low-code approach means process-based applications can be developed and deployed faster. Companies can reimagine their workflows and see the results in weeks, not months. Tangible results are evident quickly, helping companies accelerate growth and save time and resources.
To learn more about how Integrify can improve your manual task workflows, schedule a no-obligation demo today.
---
Interested in Automating Your Workflow?
We have a library of resources to help you on your journey to an automated workplace.